Lower Receivers and Components
BR-15 and BR-X Lower Receivers
Bison Armory carries a selection of forged and billet lower receivers for BR-15 (6.8 SPC) platform rifles. We carry only the Mega billet and monolithic billet receivers for BR-X (7.62 NATO) platform rifles.
BR-15 Forged Lower Receivers
The Bison Armory mil-spec forged lower receiver is compatible with any high-quality mil-spec forged upper receiver on the market. The receiver is perfectly finished with hard-coat anodizing to give it a deep black appearance. Caliber is marked Multi.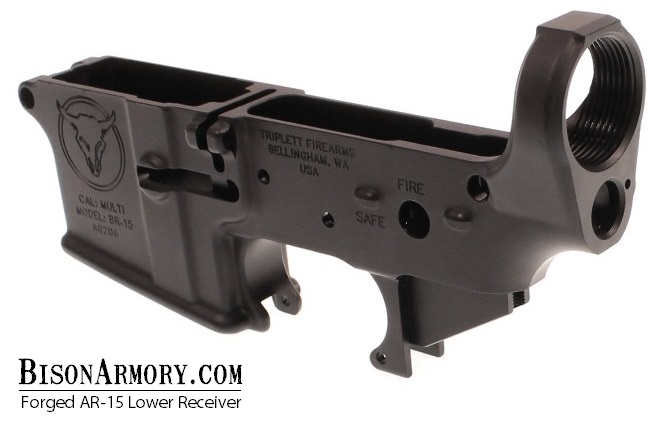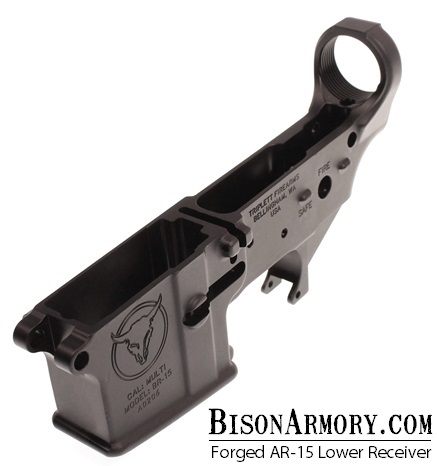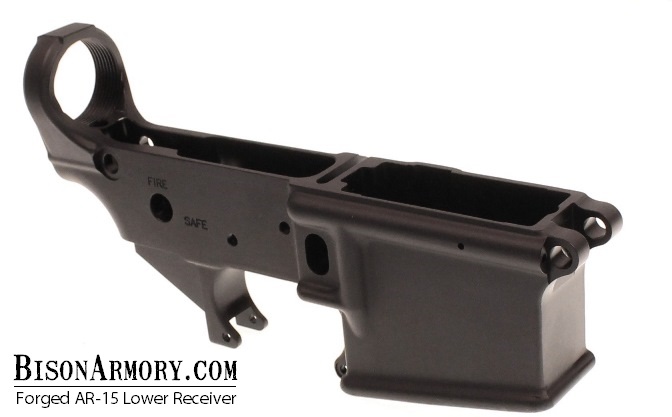 We also currently offer forged lower receivers from Mega Arms that match their upper receivers.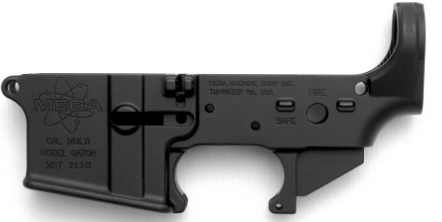 Mega Arms forged lower receiver
BR-15 Billet Lower Receivers
Bison Armory uses billet lowers from Mega Arms. We use the Mega model GTR-3H that is a perfect match to a Mega billet or billet monolithic upper receiver. Caliber is marked Multi.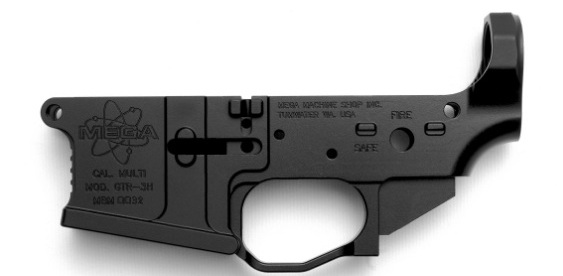 Mega Arms billet lower receiver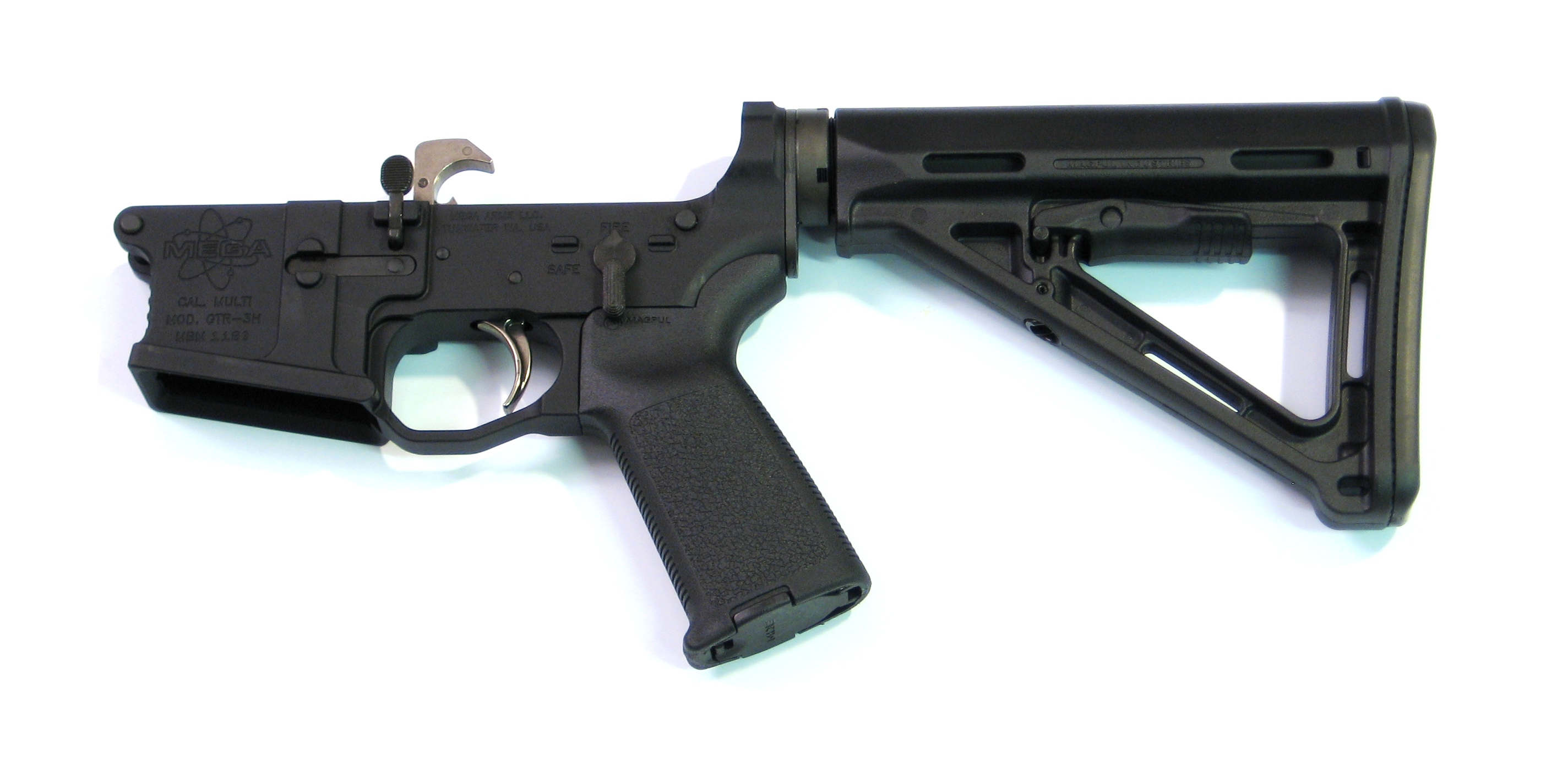 Mega billet lower with Magpul CTR stock and MOE grip
Mega MA-TEN Billet Lower Receivers
Mega MA-TEN billet lower receivers must be mated with a MA-TEN billet upper receiver or MA-TEN billet monolithic upper receiver.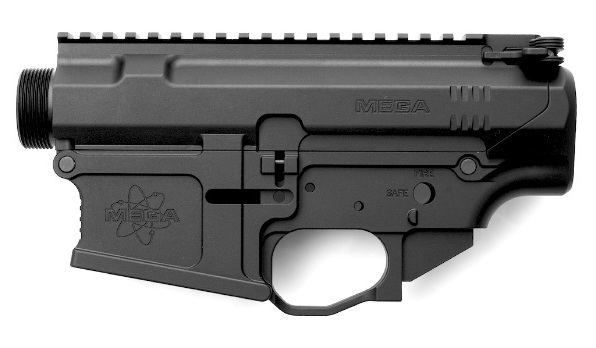 Mega MA-TEN billet receiver set
BR-15 and BR-X Lower Receiver Components
Bison Armory stocks all the components you need to complete your lower receiver. Buy the components as a kit and finish the job yourself, or let us do it for you. Either way you will get a perfect lower receiver for your Bison Armory upper assembly.
We carry some of the top names in lower receiver components, including Magpul, Vltor, Geissele, Troy, and JP Enterprises.